It was a long road for Tal Pelter from distilling apples to make homemade calvados just for fun, to the day when his winery would proudly boast an exceptional cognac distillery. Pelter, one of the better known winemakers among Israeli wine connoisseurs, recently added another title to his list of achievements – a distiller.
Tal Pelter's passion for the world of hard liquor shares the same origin as his love of wine. Agriculture, raw ingredients, and the method used in their processing are what make him shine. Much like an alchemist, he scribbles notes and sketches in his notebook describing the production process, and the manner in which he takes material in its purest form and in a long-term, complex process, turns it into a flavorful beverage. This is where the idea for distilling dates for an exclusive eau de vie was formulated, the first of its kind in the world. He recruited his brother for the vision and passion, winery partner Nir Pelter.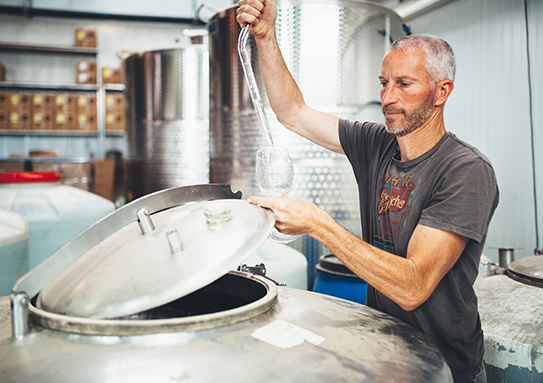 "We started with calvados, which is an apple brandy. Dates are a local raw ingredient that exists in a market experiencing significant depreciation. Dates also have good potential in terms of global branding as a local beverage from our Israeli homeland."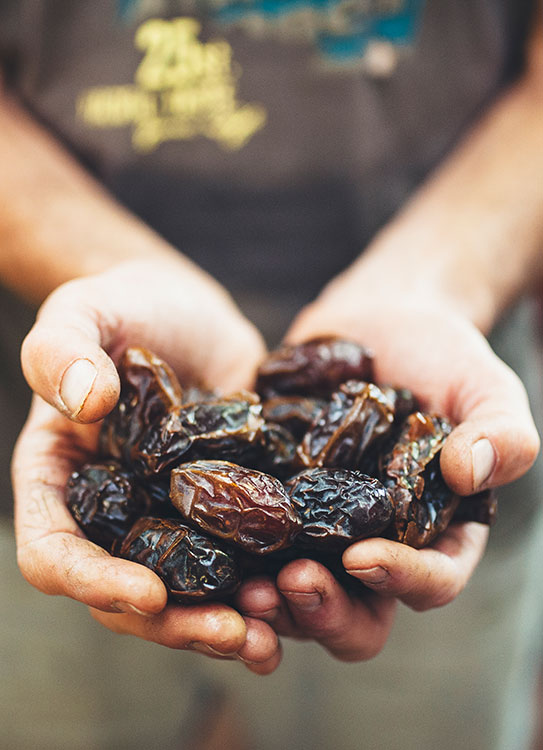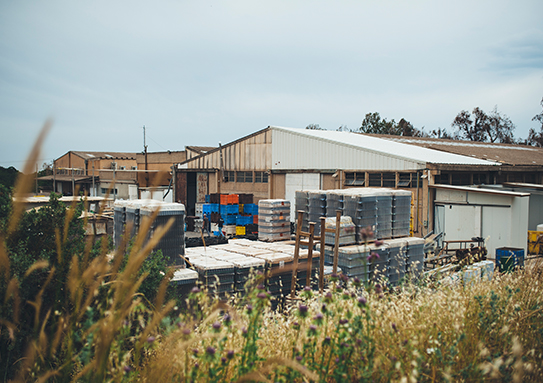 When examining the production method of eau de vie beverages (French for 'water of life'), the passion in Tal's eyes is obvious. Ripe, quality fruit are slowly transformed into a fermented paste which is then distilled in pot stills to produce a small quantity of a superior beverage. Traditionally, the beverage would be kept in fruit growers' private storerooms – a unique process that is both novel and exciting.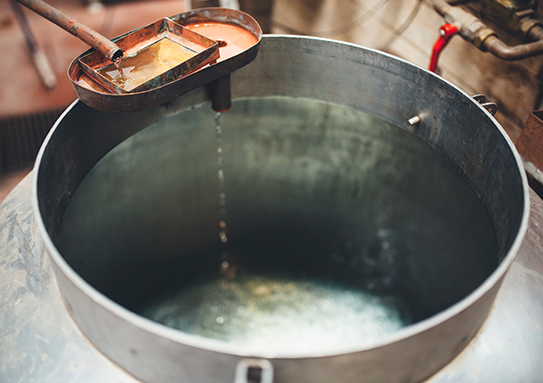 "If the winery is a long-term process, spirits is even longer term. The process is slightly more complex, because first of all you need to make wine. You're producing an alcoholic beverage in a process that is very similar to that of winemaking, and then you begin another process – distillation. The operation is characterized by the ability to become involved at any given moment. At any point in the game, you can make any of a variety of decisions."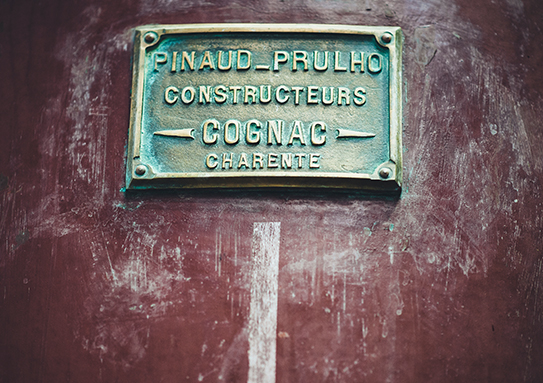 The search for the distillery, the one that would immigrate to Israel and put down roots in Ein Zivan, was greatly influenced by Tal's passion for raw ingredients. The main objective was to find a distillery that would preserve as many of the ingredients' characteristics as it distills – a winemaker's thought process that first and foremost distinguishes the Pelter Distillery and individualizes its final bottled product. This is how he reached France, in search of a par excellence cognac distillery. The perfect distillery was found to be owned by an old Frenchman, skilled in its operations and in making choice cognac, third generation distillers.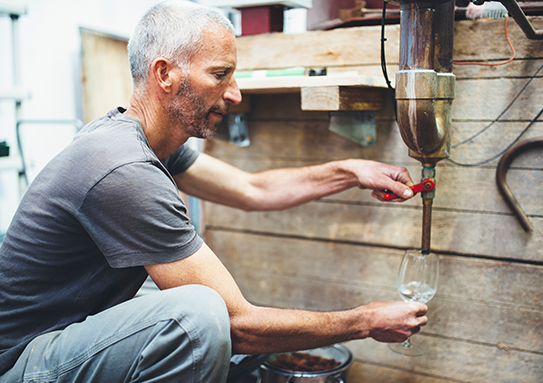 "We acquired this particular distillery because we really liked the seller. It's a bit like buying a second-hand car. It's a sixty-year-old distillery, and you look at the person and you can tell that he's trustworthy, sharp, and that the car runs well."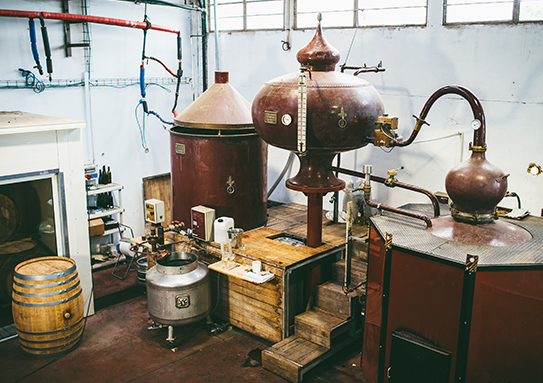 On his way to the new title, two partners joined the Pelters on their distillation adventure.
They were both local alcohol whizzes: Tal Hotiner – owner of the Shishko Bulgarian Bar and Cerveceria, Johnnie Walker Black Label ambassador, spirits writer, and prominent whiskey figure; and Yossi Buznah – restaurateur, winery and alcohol importer consultant, and the man responsible for most of the city's wine menus. The four clicked when Tal and Nir approached Hotiner and Buznah for a consultation holding a bottle of the first batch of their exclusive date beverage. The spirits professionals' extensive knowledge and experience merged with the winemakers and their date beverage, and just like a fairytale – sparks and alcohol vapor danced through the air.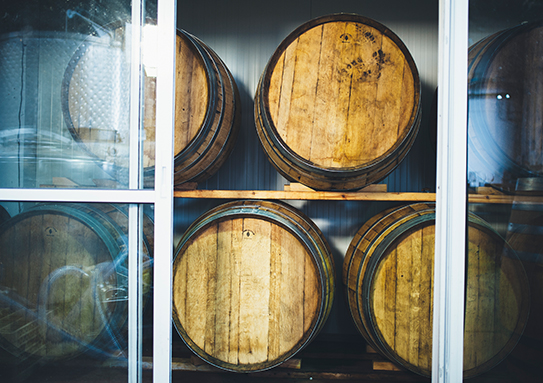 Currently, the distillery serves the partners as fertile ground for a multitude of compelling distillation experiments.
Along with date and apple beverages, they're working on producing araq, local gin, and their masterpiece – single malt whiskey, the first of its kind in Israel, manufactured locally from beginning to end. This is how collaboration was formed with the Israeli boutique brewery Alexander Beer in Emek Hefer. The Israeli brewery provided the barley for the malting process and fermentation, and directly reached the distillery for distillation and barrel-aging. In three years, the barrels will be opened and Israel's first single malt will be born.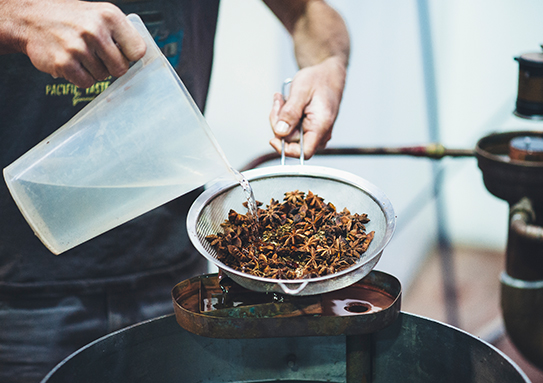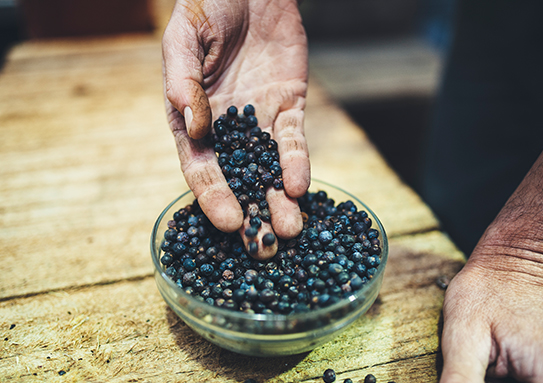 The clan has many more plans for the stunning magical distillery that emits a bold, intoxicating odor of alcohol that cannot be ignored, coupled with star anise, juniper berries, and a multitude of other spices that serve as raw material in the hands of the inventor. And Tal Pelter? He's still hopping from place to place among wine barrels, alcohol barrels, tasting the distilled liquids, and scribbling in his notebook – one vast, enchanting playground.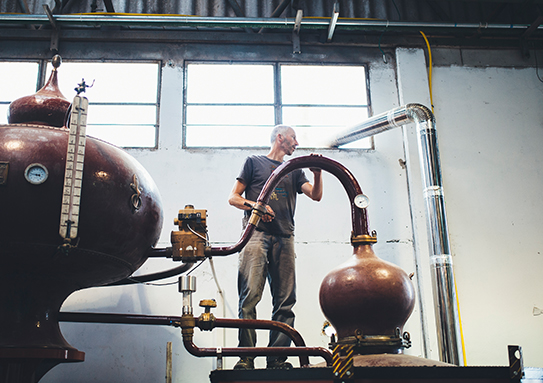 "The first person to have distilled whiskey and to have made calvados – the first thing they did was probably to have drunk most of their product, and only then would they have started selling. So, this is pretty much what's happening here as well. We have a lot of visitors coming in for tastings. We introduce many people to what we're doing here. If there's anything left – we'll sell it."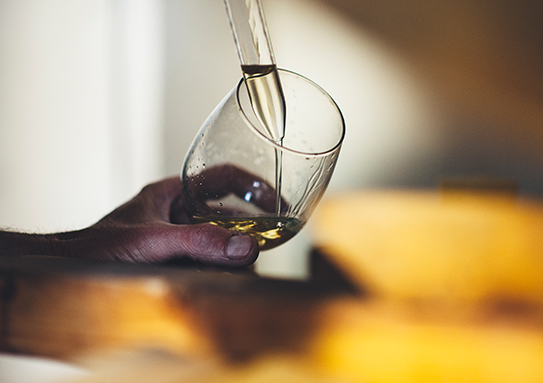 Photos by: Adi Peretz Video by: Avner Elkaras


Related articles