The personality of any apartment is measured by the number of art pieces one can find in it. That is why our approach is: If you're going for art, then it should preferably be the most interesting and up-to-date art, so that guests will have a good time visiting and we will also have something to feast our eyes on when staring at the walls.
Designer studios are always an interesting place to be in and surfing through portfolio websites is one of our favourite pastimes. One could say that the local online design scene is vibrant and full of inspiration. So full of Inspiration that we feel like gathering some pixels together from the net and turning them into framed paper sheets neatly hanging from the wall. We have chosen to launch our "Art to go" section, in which we will give you fun art for printing, with the graphic designer and illustrator Yonil. This guy has amazing style, impressive illustration skills and vast knowledge in typography.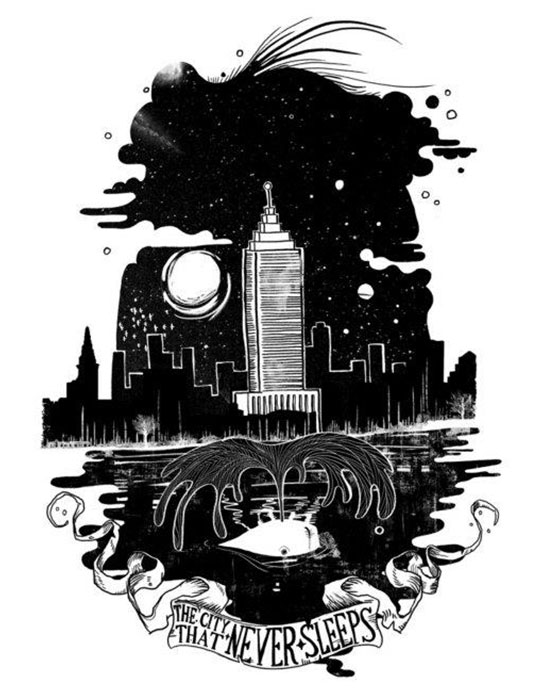 Poster graphic design
Who are you Yonil?
I studied graphic design at the HIT in Hulon and graduated in 2009. After a year of working for Veecee studio I decided freelance work is the path for me and ever since then I design T-shirts, album covers, posters and all kinds of other products. My biggest passion is music and that's also the field that provides me with the most expression, so these are two fields I enjoy combining.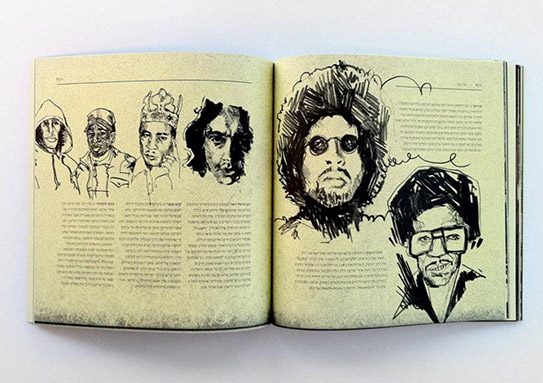 Design for magazine πpi

Try defining in three words how you see the perfect client?
An open-minded, fixation free and brave individual. One who knows when to point you in a certain direction, and when to let you run loose.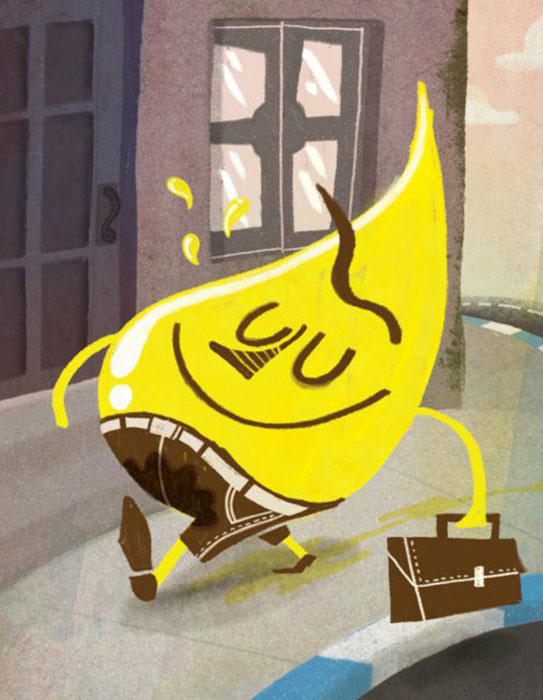 Poster graphic design


What is the farthest place one of your pieces has gone to?
New Zealand, Peru and Japan.

What do you read with your coffee and how do you drink it?
I drink (and love) a double espresso and almost always read online.

Recommendation for a favourite blog?
A blog providing general inspiration for design, typography and art called From up north.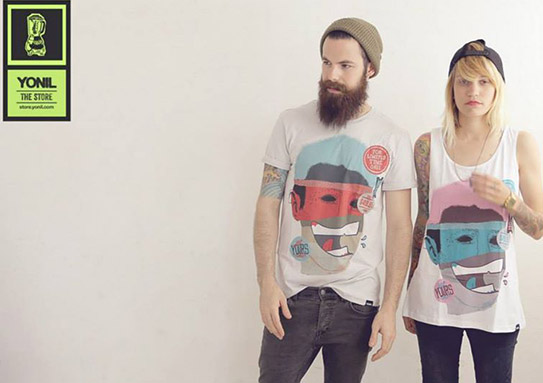 Cool T-Shirts

And for three designers we should follow?
Afik Naim - a very good graphic designer.
Dekel Hevroni - illustrator and poster designer, as well as a silkscreen printing persona in Israel.
Ella Cohen - a very talented illustrator with a unique style that I really love.

What is the funniest or oddest response you ever received for one of your pieces?
A client once asked me to scale down his logo. Usually the request is the exact opposite.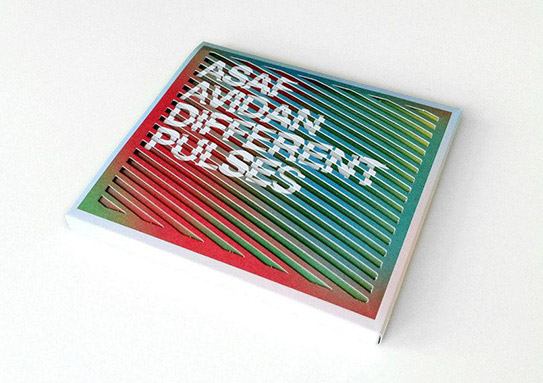 Assaf Avidan album cover

What is your favourite place for finding ideas and inspiration for a new piece?
At home, with my hoodie over my head and my eyes closed.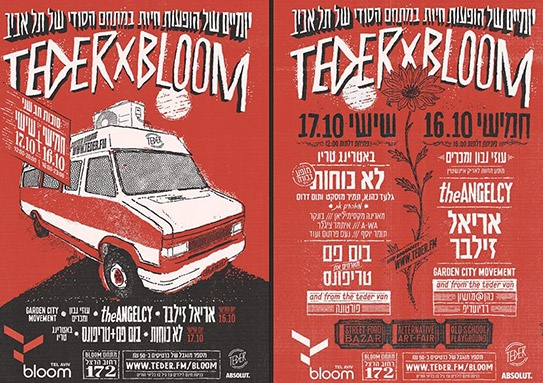 Concert invitation design


What can we find you doing on your spare time?
Shirts, and as many as possible. I try using every spare moment I have for this purpose.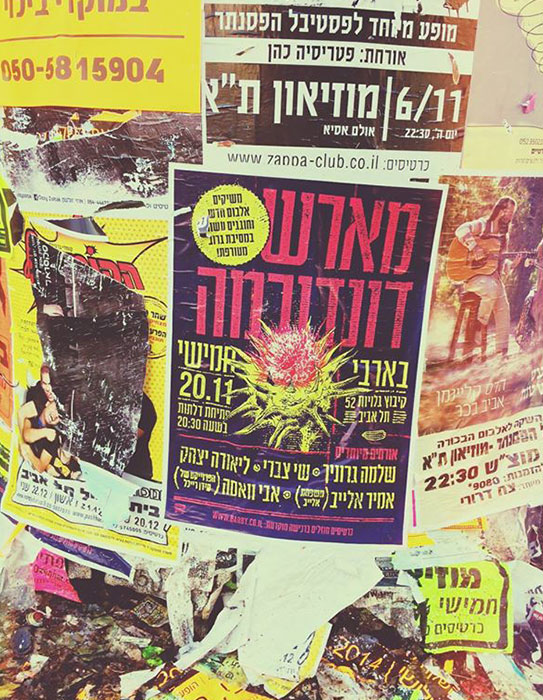 "Marsh Dondorma" Concert poster design


What's on your workdesk right now? What are you working on?
I just finished my new line of T-shirts and I am currently designing Asaf Avidan's new album cover.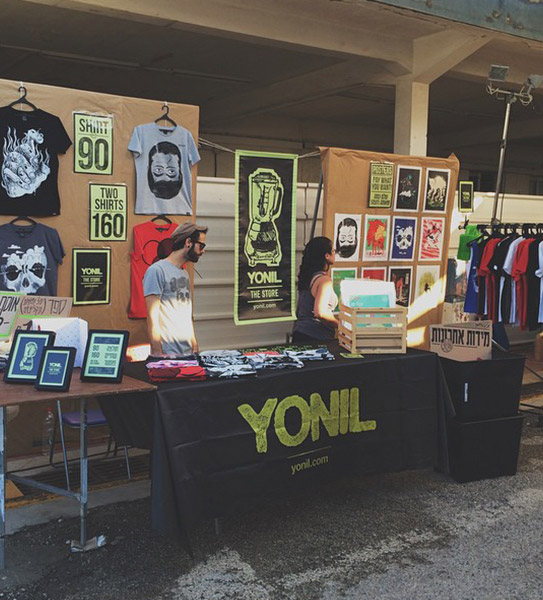 Stand at T-Shirt exhibition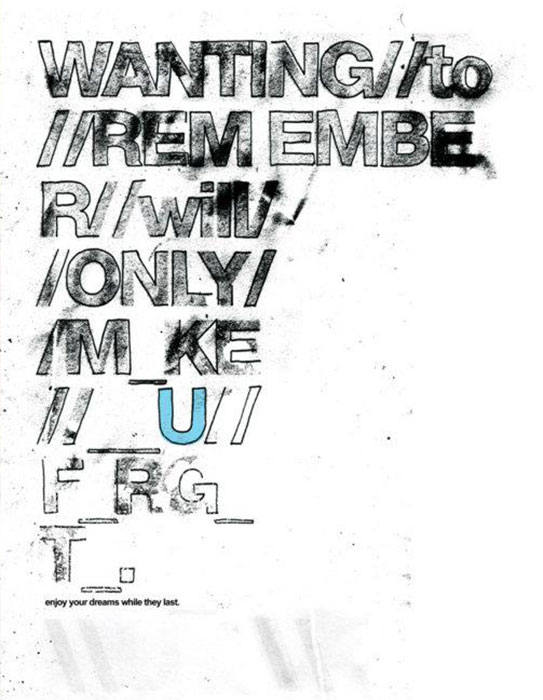 Poster graphic design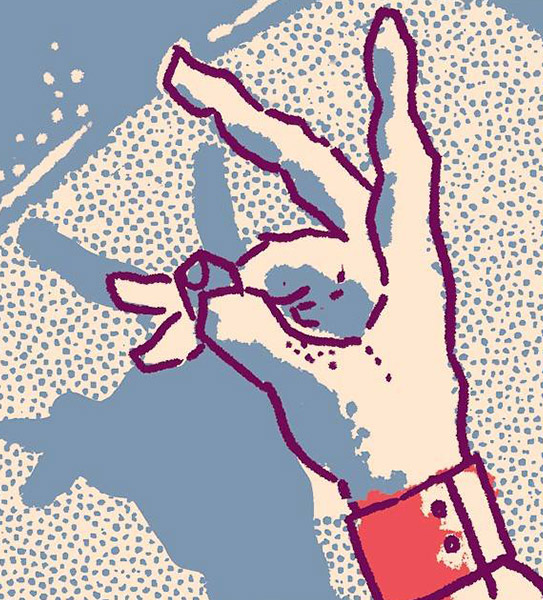 Poster graphic design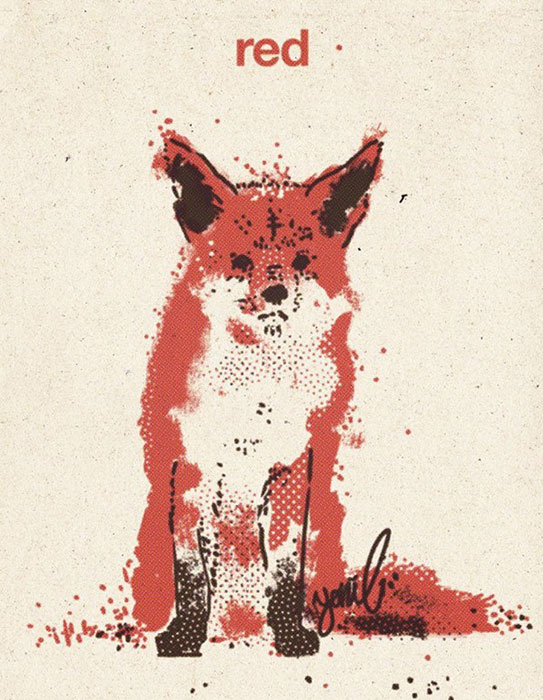 Poster graphic design

Which gift illustration did we get from you?
Originally the lynx's face was one of the sketches that we ended up dropping while designing Marsh Dondurma's latest album. Here's the link to the final design by the way.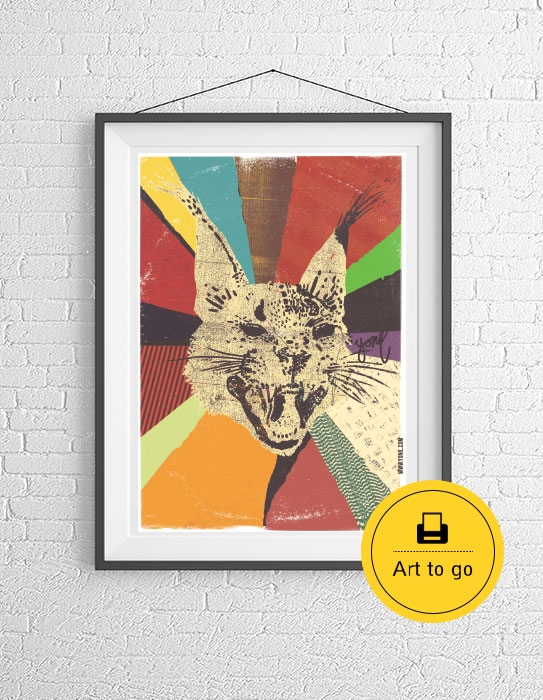 To download the illustration, size A5 and ready for printing - click here >>
You can see Yonil's other works on his website and on his extremely active facebook page.

Related articles