Eating at home sounds like a boring everyday experience.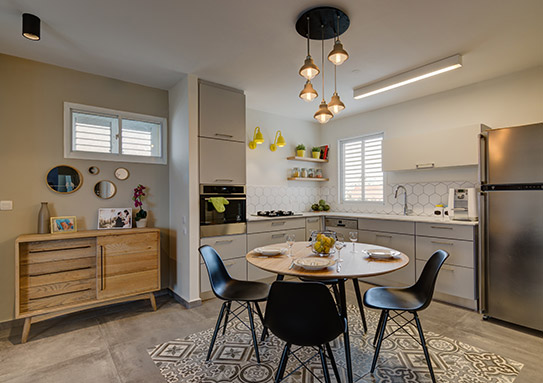 Whether your dinners take place at your kitchen island or kitchen table, eating in the kitchen is probably your routine dining reality.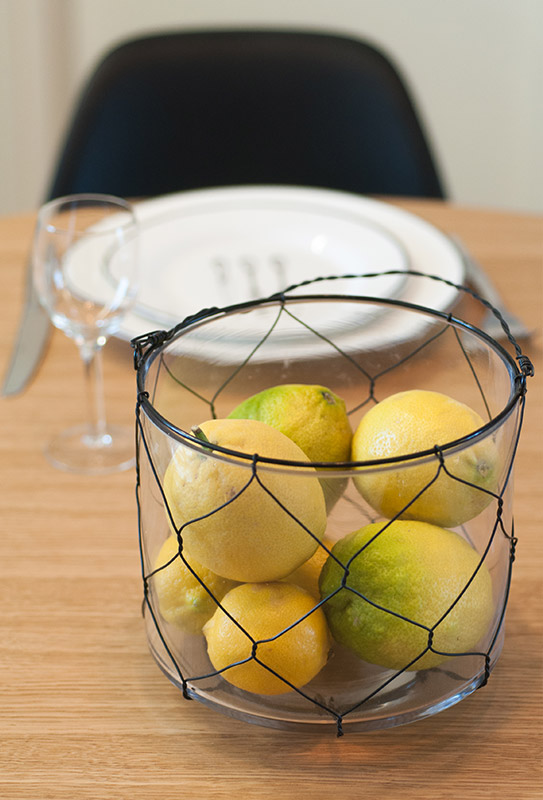 However, there are simple steps you can take to rethink the way your family or guests eat, and create a different dining experience. Make sure to try these four ways to dine at home in order to help you make a plain old supper a little more special.
In the dining room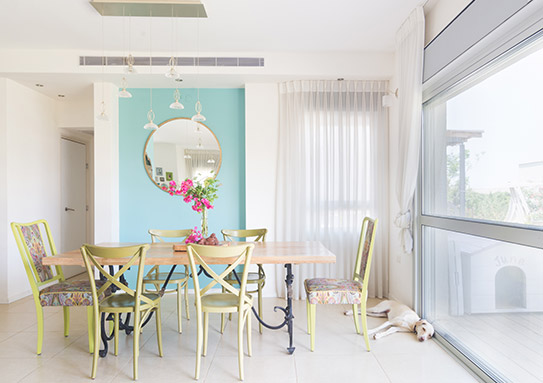 Assuming that your dining room is meant for special occasions and guests;
Moving your everyday meal to the dining room, will make your evening feel more festive. Every once in a while make a habit of turning a weekday into a special occasion simply by relocating your dinner scene. It might sound funny, but moving to a bigger table, will undoubtedly set a delightful mood.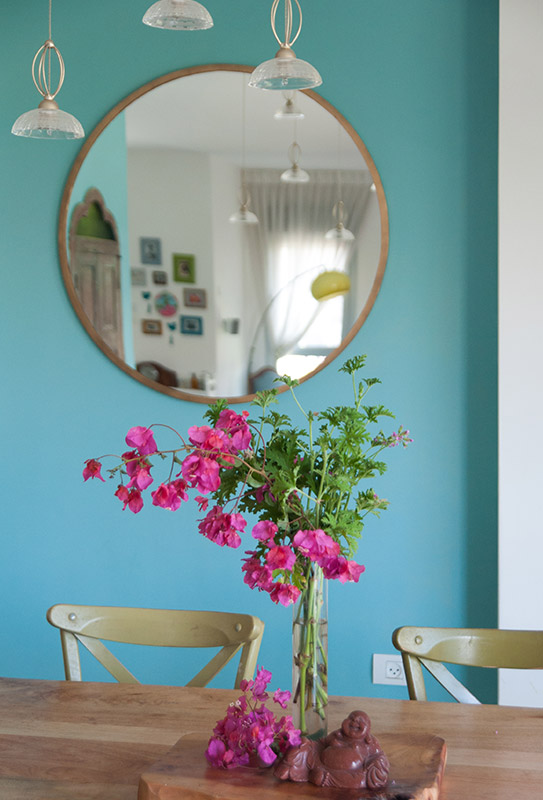 It might even inspire you to set the table for a feast (Who knows, you might decide to make it a weekly ritual).
Have a picnic in your living room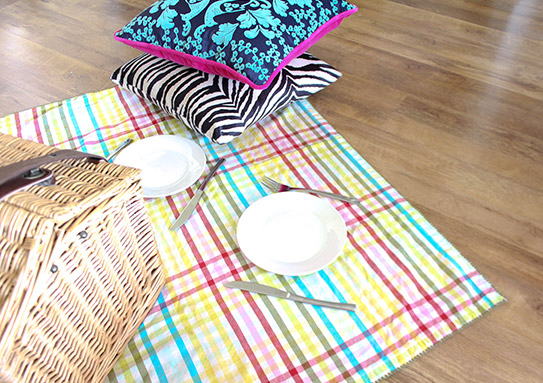 Photo by: Karen Bar
Whether you are dining with your family, friends or even alone. A picnic is a great way to turn any gathering into a fun enjoyable time. There is just something about eating on the floor that makes you feel relaxed and free. Spread a blanket, throw pillows and poufs on the floor of your living room, in order to get a more casual atmosphere without the hassle of leaving your home. Having a picnic indoors is a great way to assure that all family members sit together with no need to open the TV. It's fun to break your routine every once in a while, and a picnic is a fun easy way to do so…
Throw a theme party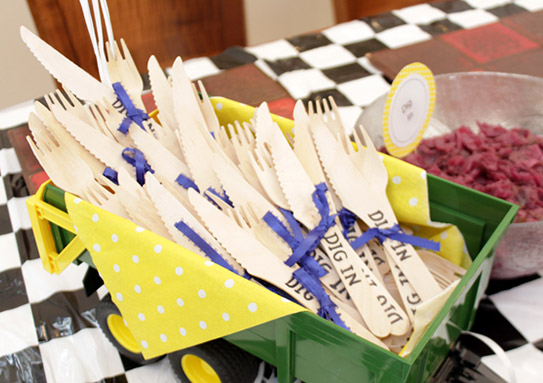 Photo by: Karen Bar
Throwing a themed dinner shouldn't be limited to flashy parties or special occasions. Make your dinner special by inviting a few friends over for a great evening celebrating your favorite theme.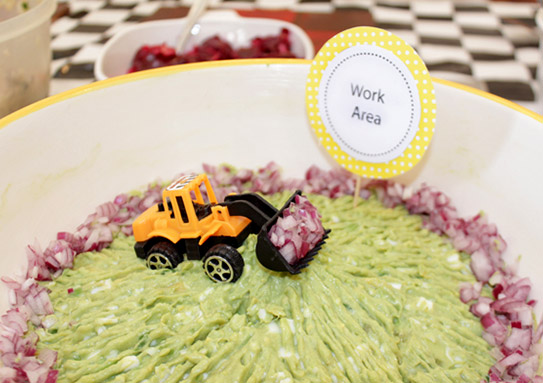 Photo by: Karen Bar

Setting a theme will basically help you set a great mood, as well as determine elements such as the decor, the menu, the dress code and even the music. Selecting your dinner party theme is endless possibilites. From celebrating your favorite book, to enjoying a silly dinner with your kids, a theme will make it a night to remember.
Make it a date night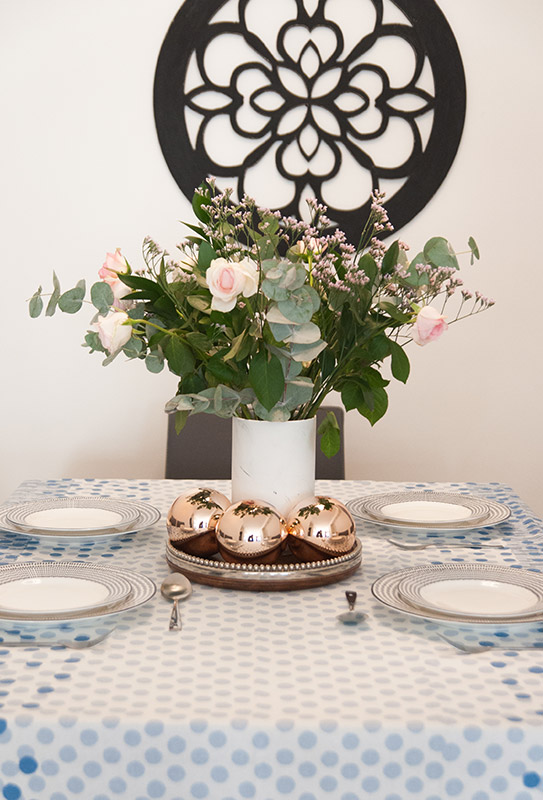 It is important to make a habit of eating as a family around the kitchen table. Nevertheless, it is also important for any couple to maintain a sense of romance from time to time. Having a romantic dinner for two, is essential to all relationships. Be that as it may, date nights are hard to plan. There is nothing more appealing than eating in front of the T.V. after the day is done.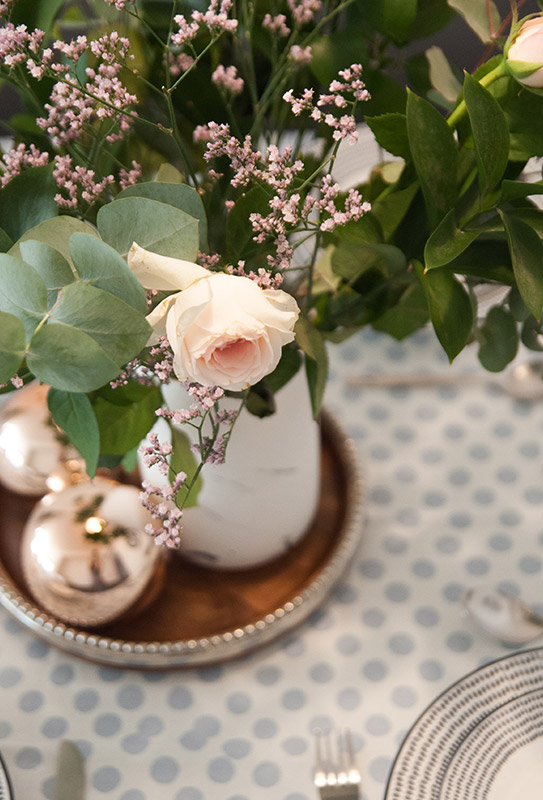 Nonetheless, the simple act of dressing up and having a candlelight dinner out on your balcony can have a beneficial effect on your lovelife.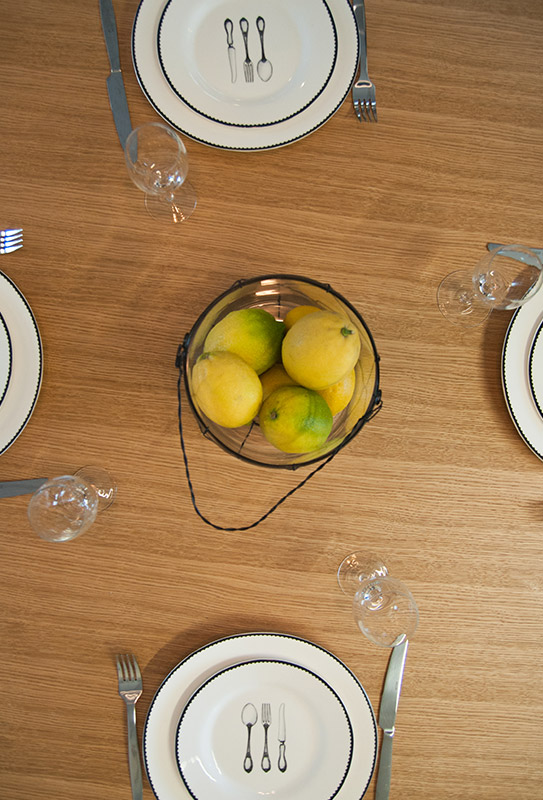 There are many ways to spice up your everyday dinner. Whether you are dressing up your table or simply changing the usual location, give your typical evening a nice boost by changing the ambiance and jazzing it up.
Did you find these tips inspiring? Do you have exciting dinner tips to share? Let us know in the comments.
________

The writer is a blogger and interior design studio owner- Karen B
For more insperation follow Karen's FB page
Decor photos by: Avivit Weissman
Home decor: Karen B Studio

Related articles